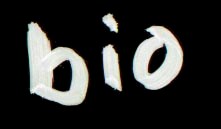 A bit about me...

Philip Clark Shuman
So you probably aren't wondering who this guy is since probably 90% of the people who stop by are my friends, but since you made it I guess I will tell you a little bit about myself. I am a Junior at California State Polytechnic University, San Luis Obispo studying Computer Science. I just finished an 8 month co-op at Cisco Systems, Inc working in the ATM Development and Testing group.
Some of my computer related hobbies/interests include Linux, web design, CGI development, distributed computing, 3D modeling and animation, ip networking, communication integration, encryption, compression, and of course games. My Playstation, DVD player and CD player also provide hours of enjoyment on my home theater setup.
And when I just gotta get away from all that technology I take a cruse on my motorcycle, find a new trail on my mountain bike, walk along the shore at Pismo Beach or San Simeon, hike a hill around San Luis, invite everyone over and cook up some good ol' Santa Maria style tri-tip, or just pick up my camera and go take some pictures.
As far as activities and groups go, I bounce around to different places depending on what is going on. At Cal Poly, I frequent IEEE Computer Society, Audio Engineering Society, Underground Student Support Network, Cal Poly Linux Users Group, Poly Christian Fellowship, and The Navigators. In San Luis, our household attends First Baptish Church. Back home I lend a helping hand to my youth group at First Christian Church with producing videos, managing our web site and running sound for services and other events. I also help out egregious with sound equipment, video and computer graphics when Mike needs a hand.
Anything else you want to know?